It's been a while since I wrote a travel feature and this is my first travel blog.  I just couldn't resist telling you about the 5 glorious days my family and I spent in Quinta do Lago and Sagres this Easter.  It was just too good to keep it to myself!
Firstly Faro airport is only 30 minutes from Quinta do Lago so door to door from Dublin, we were at the pool at our resort in just under 5 hours; there is no time difference at all so you don't even lose an hour, the airport is serviced by Aer Lingus and Ryan Air so there is a flight (or more) every day and Portugal gets on average 320 days of sunshine per year so even during a particularly early Easter break we had uninterrupted sunshine and 20 degrees. Bliss!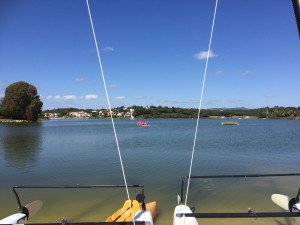 We chose Martinhal Villas in Quinta do Lago as we have a few Irish friends who have villas there and in the nearby resorts – so it came recommended.  We were not disappointed.  A spacious 4 bedroom house with private pool and use of another large communal pool, cafe, daytime restaurant, games room, indoor heated pool, kids pool and kids club a small supermarket and even a hairdressers on site completed the facilities.  What more could you ask for?  An evening restaurant and bar on site maybe?  I'm told that is in the 'not too distant' plans.  For now you'll have to take comfort in the major variety of superb traditional and contemporary restaurants dotted all over  Quinta do Lago.  Basically the layout is between 6 or 7 roundabouts.  It is so easy to get around – everyone gives directions via the roundabouts.  Our favourite restaurant was Bovino which is off roundabout 6, has a wonderful terrace and garden outside, an outdoor roof top pool with loungers and beautiful decor inside.  I'm told it is one of the oldest buildings (very recently renovated) in the area and the menu was a mix of delicious Mediterranean food.  The staff are friendly and efficient – the manger Duncan is from Tipperary – and it is very child-friendly.  Check out Bovino Steakhouse .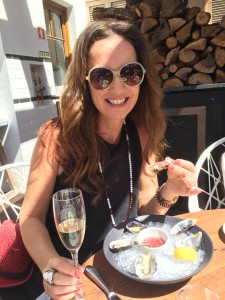 There is no shortage of fabulous fresh food and seafood all over Quinta do Lago.  Casa do Lago, The Shack (on the lake),  Sr. Frangos, 2 Pasos, GiGi's and Paixa are the others we tried – one as exquisite as the next. I am defintely 7lbs heavier – quite an achievement in 5 days!!!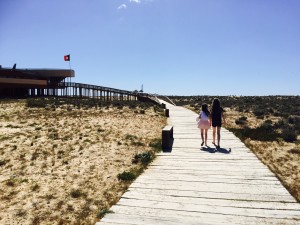 Wanting to see a little bit more of Portugal we decided to take the short drive to another Martinhal Resort – The Martinhal Beach Resort & Hotel in Sagres.  It is an easy 80 minute drive from Quinta do Lago, through beautiful Portuguese countryside. The Martinhal in Sagres was established in 2009 and is larger than the one in Quinta, so they have more choice when it comes to restaurants (day & night), eateries and bars. There is a choice of hotel rooms and apartments, a bigger communal pool area, more outdoor facilities for the children, a beachwear boutique and my favourite bit of all, a long stretch of soft, golden sandy beach.

The entire resort is on the sea and close to Sagres town and the Baleeira fishing port which offer lots in the way of excursions (dolphin and whale watching) and restaurants, cafes and bars.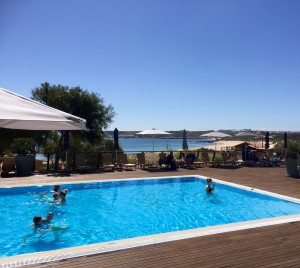 To say we had a relaxing time is an understatement….our five days felt like we had recharged for ten!  All that's left to do now is plan our return trip to Portugal.