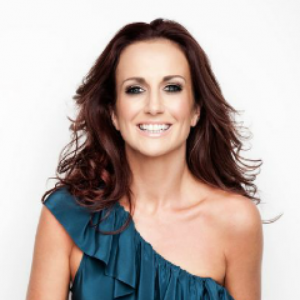 Lorraine Keane is an IFTA-nominated broadcaster and journalist.
Best known for her work over the last decade as entertainment correspondent for TV3, she stepped down as anchor for Ireland's most popular fashion and celebrity lifestyle show Xpose, after two years at the helm. During her time at TV3, Lorraine conducted interviews and reported from the most high profile entertainment events around the world including The Oscars, MTV Awards, The BAFTA's and the Cannes Film Festival. She has also covered The Oscars for Sky TV in London and completed a series with UTV Ireland 'Access with Lorraine Keane'. Lorraine is a much sought-after MC for corporate events.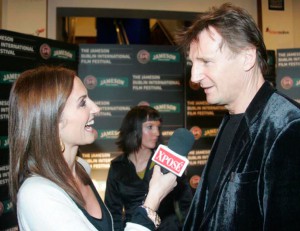 (see an interview clip with Josh Groban here.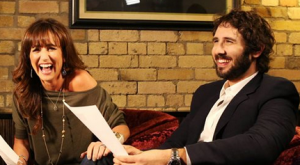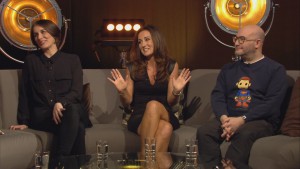 Lorraine was nominated for Television Personality of Year at the Irish Film and Television Awards. She was voted Entertainment Personality Of The Year (Irish Tatler Awards), Most Stylish Female Of The Year (VIP Style Awards) and Celebrity Mum Of The Year (Woman's Way).
Lorraine is an ambassador and volunteer with Irish and International charities Make and Wish Foundation, Breast Cancer Ireland, Crumlin Children's Hospital and Oxfam Ireland. 
In 2018 Lorraine set up Fashion Relief the now annual nationwide fundraising initiative that helps families living in extreme poverty in the worlds poorest countries. She travels to the developing world with Oxfam to distribute the funds raised every year. 
Lorraine is a Brand Ambassador for Renault Ireland, Dylan Bradshaw Salon, Natural Life Cleanmarine and My Dental.
Lorraine has travelled to Zimbabwe, Mozambique, Haiti, Philippines, Guatemala, Tanzania, Ethiopia and Somalia. Her documentary in Africa was broadcast on one of RTE 1's highest rating shows "Nationwide". The show attracted over 500,000 viewers.
In 2010 Lorraine was announced as Garnier International's first Irish spokesperson, following on from such high profile names Davina Mc Caul in the UK and Sarah Jessica Parker and Bar Refaeli in the USA.
She signed a book deal with Blackwater Press – her debut was published in 2011, entitled "Working the Red Carpet".
Lorraine made her acting/singing debut in 2012 with "Girl's Night, The Musical" produced by Robert C Kelly.  The show finished a hugely successful four-month Irish run with a two-week sell-out in Dublin's Gaiety Theatre.
Lorraine writes for various publications throughout the year, most recently she has written articles for VIP magazine,  Life Magazine (The Sunday Independent), You Magazine (The Irish Daily Mail on Sunday).
Previously she has written columns for the Sunday World Magazine, VIP Magazine, RSVP Magazine, Sunday World, The Daily Mail, The Star on Sunday and The Herald.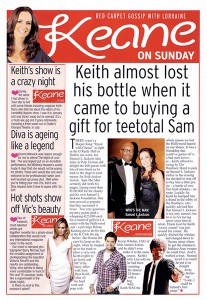 As an experienced "Master of Ceremonies" she is a regular host of high profile events/awards ceremonies across the country.
These have included;
The TV Now Awards in 2008 and 2009
Introducing Prince Charles on his first visit to Dublin
Welcoming President Bill Clinton, during his term in office, at an Irish-American Ceremony in New York.
She was selected to meet HRH Queen Elizabeth on her first visit to Ireland in 2012.
Lorraine is from Dublin and joined the TV3 News team from her position as Manager of AA Roadwatch, where she had worked for the previous seven years, broadcasting live on RTE Radio 1 and 2FM every day. During that time Lorraine also presented various independent television productions for RTE, including Live at 3, Start Me Up, Drive and RPM Motorsport, among others.
Lorraine studied Broadcasting and Journalism at Ballyfermot Senior College and holds a City & Guilds in Public Administration and Current Affairs and H Dip in Public Relations from The Public Relations Institute of Ireland.
Lorraine hosted the annual 'Ultimate Girls Day Out' events in Dublin and Cork for its entire seven years.
She is a regular judge at the Best Dressed competitions at the Dublin Horseshow, the Galway Races and Dubai Derby Day at The Curragh Racecourse.