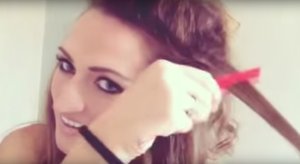 I'm so excited to announce that Hair Blogger and TV Presenter Tori Keane will be joining me onstage to do hair demonstrations at the next Keane On Style event at City North Hotel for Boomerang Youth Centre on Saturday 30th January.
As most of you know, Tori is the hair expert on TV3's Ireland AM. She is also one of Ireland's most popular bloggers and my uber-talented little sis. I can't wait to see Tori 'live in action', sharing all her expert tips on the Keane On Style stage. For more info on the event and to buy tickets, see the Keane On Style page on this site
Have a look at Tori in action and check out her website at www.torikeane.com ….